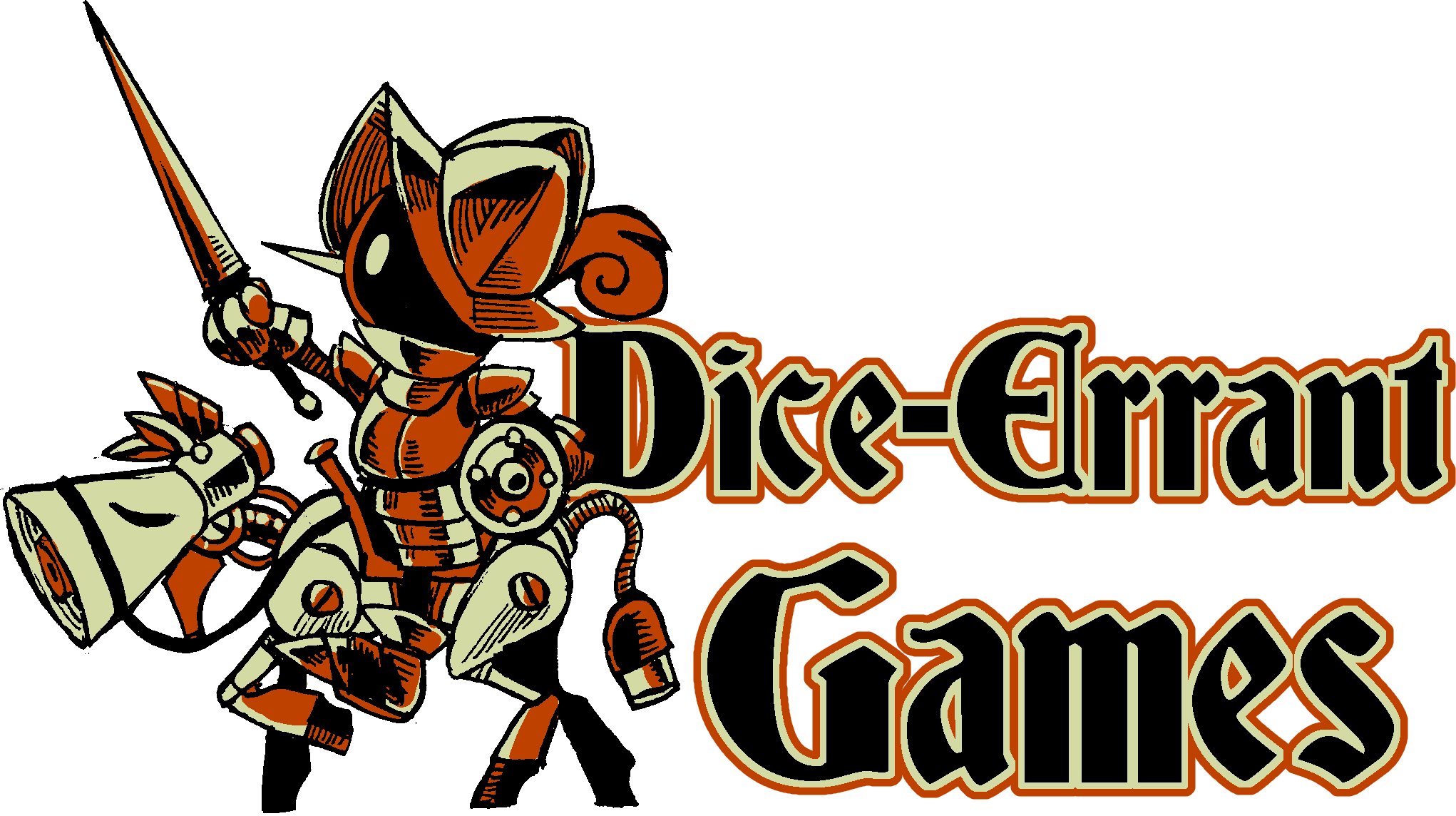 Salutations, I'm N.J. Leigh, aka MEGASONGER. But you can call me Nathan; nobody calls me "N.J.". I'm a tabletop RPG creator, or at least an aspirant one. Currently, I'm working on Hunters & Horrors, a gothic fantasy game about defying fate and fighting the beasts at humanity's door. You can check out the preview for free in my portfolio! It's pretty good, if I say so myself.

IfAQ (Infrequently Asked Questions)

Q: What's with the name "Dice-Errant"?
A: Well, it goes into both my aesthetics (I love Don Quixote, you can imagine) and what I want to do as a tabletop creator. I want to explore the boundaries of game design as my way of searching for adventure, just like a knight-errant. But with writing games instead of tilting at windmills (those will have their time at my lance someday, I can assure you).

Q: What do you hope to do with all of this?
A: Simply, I've fallen in love with tabletop RPG design, and I wish to make it my life's work. Of course, that's always easier said than done; but I believe I've got what it takes to make it out in the world of RPGs.
Q: What kind of games do you play?

A: None, really. As a RPG designer-errant, I'm naturally without a place or a game to really belong to. I'm open to try anything, but I don't think I'll have anything that I can say I belong to that I haven't created myself!
Q: How can I get in contact with you?

A: Sending me an email should do the trick. You can talk to me over megasonger@gmail.com; I check it pretty much all the time, so I should be quick, barring some foolishness on my part. Otherwise, you can find me posting on twitter, but I'm pretty candid there, so watch out for that.